Circle C Saddlebreds
In an unbroken...
"Circle of Christ"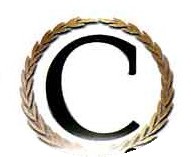 2006 Foals for Christ
For Sale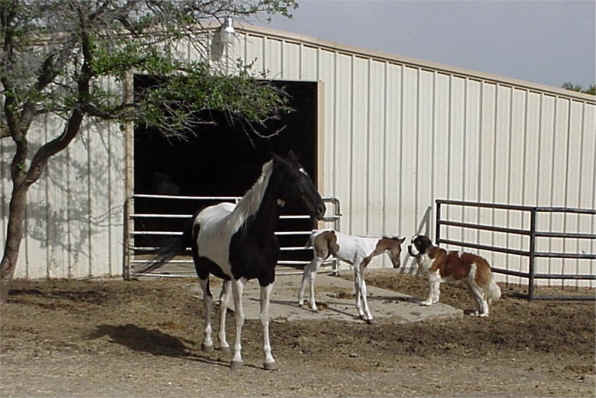 Touched By His Glory
Majestic Miracle x Legacy's Beauty
April Fools baby!
Touchey is all boy, standing, stretching and posing for the cameras already!
He is a beautiful black and white Pinto American Saddlebred.
He is letting Beethoven know without a doubt that he is the boss!
Sired by Majestic Miracle, Pinto Reserve World Champion 2001, and sire of
Pinto World Champions, and out of our wonderful mare Legacy's Beauty.
We are waiting on his DNA testing from the University of Kentucky.
He is possibly Homozygous for both the black and the Pinto gene...
If so his price will go up to $15,000.00 as the test results come in.
For Sale: 3500.00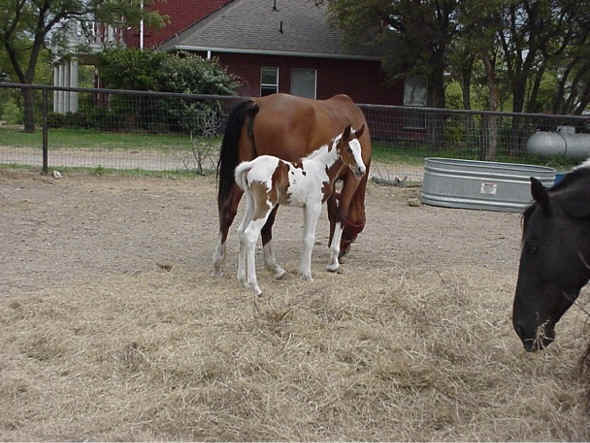 Breath of Creation
Sired by: Heza Powerful Dude
Miss Sabrina was born on Sunday, April 2, 2006. She is a beautiful bay
and white filly by our Multi Champion Paint Stallion Heza Powerful Dude.
She is out of our beautiful bay Arabian mare. Sabrina has a beautiful dishy
face, spunky personality, big beautiful dark eyes, straight legs, and with
a beautiful unique color pattern.
Congratulations to Eva for her purchase of Miss Sabrina!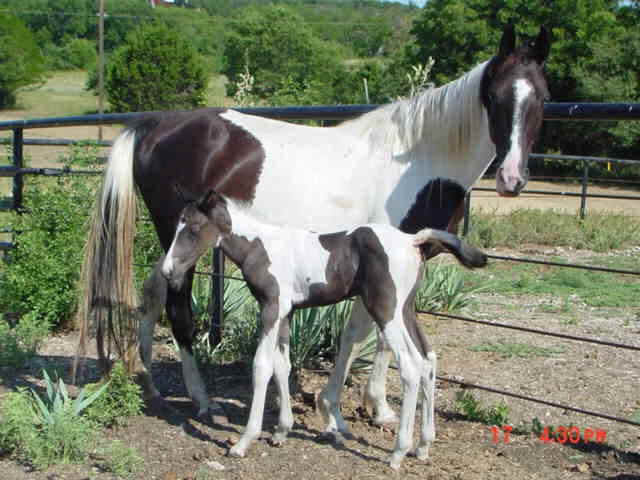 Light My Way Lord, Light My Way
Majestic Miracle x Four Winds Blue Berry Muffin
This is an absolutely beautiful colt. He is Homozygous for both the
Pinto gene and the Black gene. He is for sale... but his price will
go up as he matures... So make your arrangements to buy him now!
If you use him for a breeding stallion... he will only produce black
and white foals no matter what color the mare is! He has excellent
conformation. A winning attitude. His dam is also for sale. She is
open at present.
For Sale: $15,000.00

All For The Love Of Christ
Majestic Miracle x The Lord's Disciple
This colt is truly a miracle baby. His dam was stolen as a yearling.
She was missing for over a year. Throughout the year, I knew I would see her again.
I knew that where ever she was she was about her Father's business!
It was a miracle in itself how she was found and returned to our farm. Her story will be added very soon!
I bred Miss Lourdes to Majestic Miracle. I waited patiently for the day that Lourdes would give us her foal!
Most of our foals are born on Sunday... Well, her due day came around...
It was Sunday... I got home in the wee hours of the morning after a long day at work... It was 3am.
I was sure to see her foal... No foal... Well maybe she will be late I thought to myself...
I retired to bed... I woke up at 7am and the Lord said, "Go out and see All for the Love of Christ " !
So I did ! And what a site the Lord gave me that morning
There stood in the pasture a beautiful black and white colt with his mama The Lord's Disciple.
So this is how it came about that Miss Lourdes's colt was name that Sunday morning July 17, 2006.
Just give It to the Lord. He will take all of your worries away.
He will give you Faith where there is doubt.
He will give you direction where there is aimlessness.
He will give you HOPE where there is despair.
For Sale: $3500.00
Picture coming soon!
John Three Sixteen
Majestic Miracle x Winter White Chocolate
Little John comes to us late in the summer. He is black and white. Miss Zima is always my late to the table mare.
This mare is with out a doubt my favorite mare. She was the 2001 Pinto World Champion Five Gaited mare,
nominated horse of the year, Pinto Reserve World Champion in the halter division and she was 4th in the World for Color out of all types of horses.
Miss Zima gave me her all at 14 years of age. To go to the Pinto World Show and being declared "Outstanding Horse of the Year"!
Miss Z as we call her, is my favorite mare not for her awards but for her lessons I have learned through her from the Lord.
She was my gift from the Lord in 2000 when I was at The American Royal. I was there to show my mare Tell A Secret.
I bid and won the Breeders Futurity auction stallion breeding for Norsk's Star of Fame... I prayed, "Lord I do not have a mare to breed to Star".
I no sooner got that off of my lips and a lady Nancy Wilson, came up to me and said...
" I noticed you were bidding on spotted American Saddlebred stallions... I have a mare for sale"!
If you listen... the Lord will answer you that quickly...
I went to look at her a few days later. I did not have much money. The Lord knew how much I wanted a driving mare and here she was.
Arrangements were made. and I went back to Texas with this wonderful mare.
She was my fine tuned machine that I could work with.
The Lord has shown me so much through this mare.
First there was Anointed , then Ring of Faith, then Glimpse of Eternity and now, John Three Sixteen.
All of her foals have given us valuable lessons of patience, determination, saving souls, answered prayers,
and especially what happens when we give God All of the Glory.
For Sale: $3500.00
Picture coming Soon!
Rizen
Majestic Miracle x Tell A Secret
Rizen is a beautiful bay and white colt. He came into this world on Easter morning...
"He is risen", said the Lord...and so it came about the name for this fine foal.
Tell A Secret is the first American Saddlebred I purchased in 1999.
She has given me 2 multi Pinto World Champions: Tiger's Lil Secret and Soul Winner.
Miss Secret is the grand dam to another Pinto World Champion The Lord's Blessed Star of Wonder out of our mare Tiger's Lil Secret.
We also have Miss Secret's yearling, Colortown's Royal Knight of Armor for sale.
He is the last Colortown colt and Colortown's only stallion to carry on his colors!
For Sale $3500.00
Alan and Sharyn Broughton
5165 Veal Station Road
Weatherford, TX.
76085
Phone: 817 706-6063
Fax: 817 677-5818
Email: sharyn@CircleCSaddlebreds.com



Our Horses are bred, raised and shown "All for The GLORY Of The LORD"
All proceeds from their breeding will be used to further HIS WORD.
Thank You for your consideration and May God richly Bless Your Life.

Jesus said, "Thou shalt Love thy God with all thy heart, and with all
thy soul, and with all thy mind. This is the first and great commandment"
Matthew 22:37-38

Copyright © 2001-2006 Circle C Saddlebreds All Rights Reserved