Welcome to Circle C Saddlebreds
In an unbroken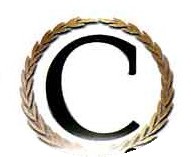 "Circle of Christ"!
The Lord knows your every desire. He patiently waits for YOU to ask.
He will deliver!
You need to be quick to recognize and ACCEPT His gifts.

He has completed the cycle of promises
He had given me oh so many years ago...
He continues to give me hope for today and great expectations for tomorrow.
I envision many things...
He just makes them more grander than we can ever expect.......
He told me He has taken this full circle..
.from a thought to a start to the finish...
I can tell you, He has many gifts for you. You only need to Trust, Believe and Walk by Faith not by sight!
Won't you please look to him today.
If you believe this to be true, Please repeat after me:
Lord I know I am a sinner,
Lord, I know you came to this earth and You died for all of my sins.
Lord, I pray, come into my heart today right now and save me.
I want to be a Child of the King!
Thank you Lord for giving me the gift of eternal life!
If you accepted Jesus into your heart today, Please do not be ashamed, we would love to hear about your story.
May the Lord truly bless you today and always in your Christian walk in the world.

Isn't the Lord Good...
I love Him so much ...
He always gives me, as He will you, incredible strength to persevere and enjoy His grace.

The Lord works wonders and I am so happy and very pleased that we, in a very small part can further His word.

This is the philosophy of our farm..

To win souls for Christ....
To do our part to see that each person we come in contact with
can know about Jesus and be saved.
Life here on earth is only temporary but eternity with the Lord is forever!